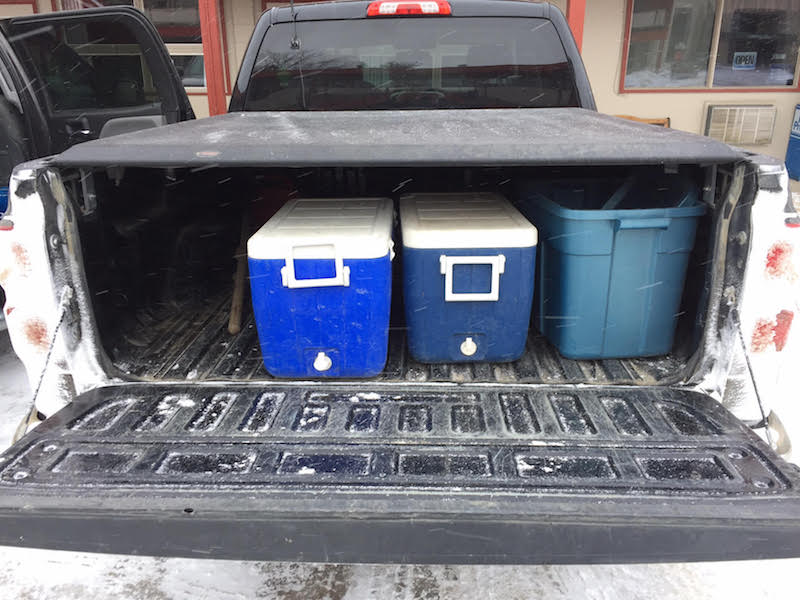 DUST MINIMIZER
The Dust Minimizer is designed to keep a pickup box with a camper or other cover, cleaner.
A pickup with a top or cover, creates a vacuum in the box as it travels down roads and the dust that is created, is sucked into the bed through every hole and vent in it, which makes for a dusty mess. We have a kit that diverts the filtered air, from the cab heater and air conditioner, into the box: to pressurize it: thus preventing a negative pressure, keeping it cleaner. For best results, any holes in the box and the gap around the tailgate and covers have to be sealed off.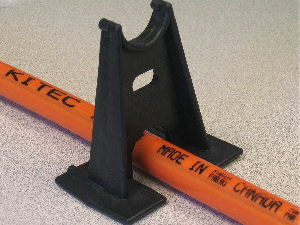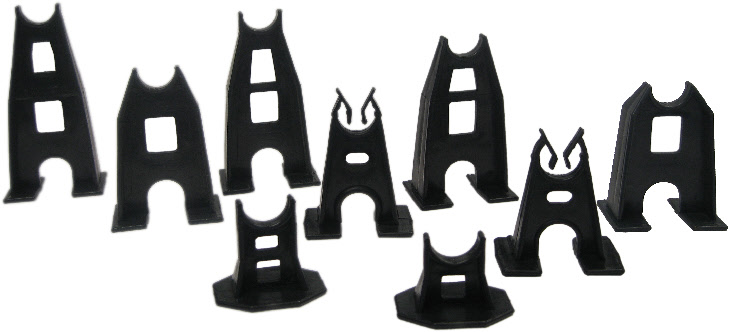 REBAR CHAIRS
Keep rebar where you want it!
We currently have 9 sizes available from 1" to 5", in ½" increments
Chairs are designed to put over floor heat tubing, there is also a slot on top to tie rebar in place
Dealer inquiries welcome.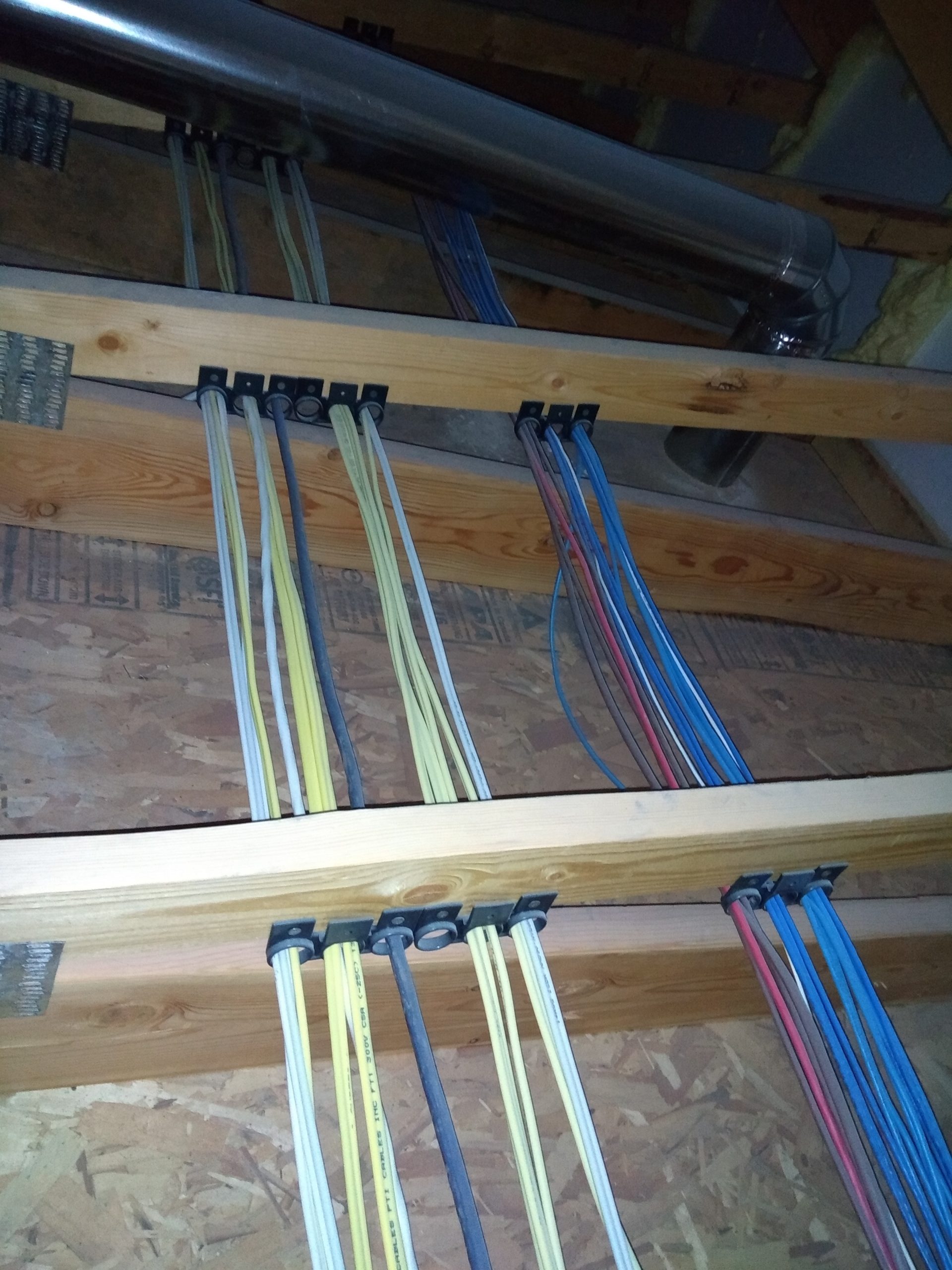 WIRE RETAINERS
New, simpler and easier way to run wires and plumbing lines and keep them in place.
Available in two different styles. One for mounting to the side of wooden or steel joists and one to mount to the ceiling. Retainers can hold up to three wires per hole (or according to local codes) or up to 3/4" Wirsbo tubing. Retainers are made of durable recycled plastic.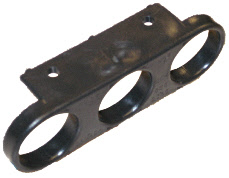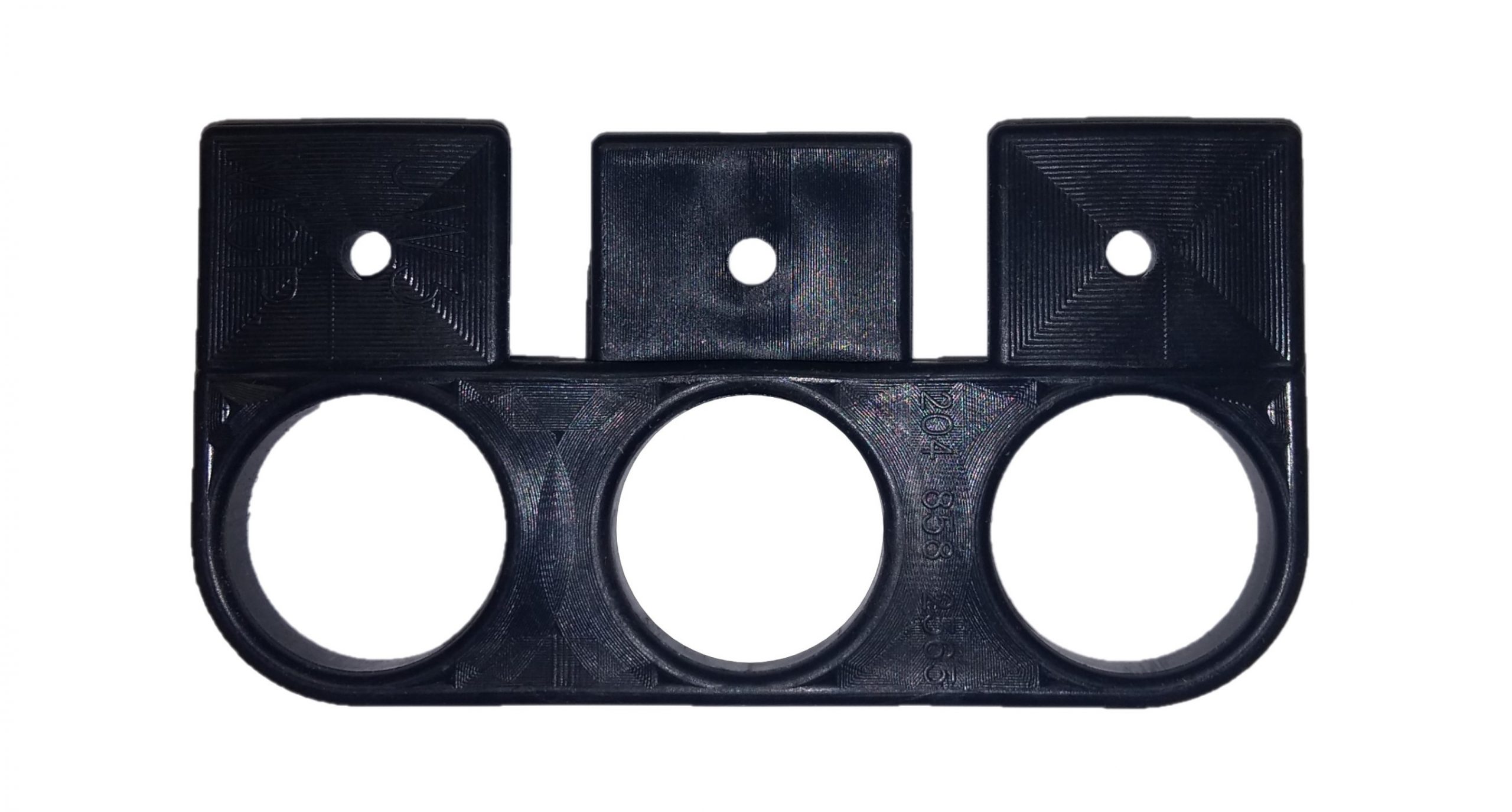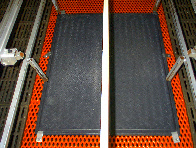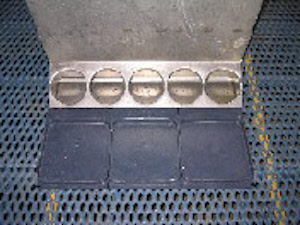 HOG EQUIPMENT
Hot water heat pads
will not burn out
safe, no fire hazard
various heat sources can be used
plumbing under slats
no hoses for piglets to chew on
easy to install
Feed Saver
tray catches feed pigs waste
pigs eat feed from tray
can also be used to train newly weaned piglets
for pigs up to 50 lbs
easy to install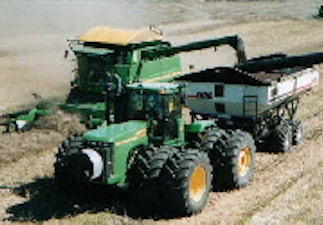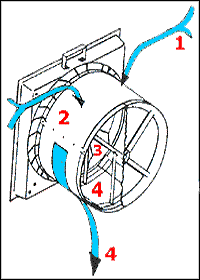 SCREEN-O-MATIC
This is a highly efficient, lightweight, durable unit that is designed to help keep chaff and debris out of radiators and air intakes in severe operating conditions. Very useful during swathing, combining (especially pull-type) and haying.
A big help on air seeders, especially town behind models in minimum or no till applications.
The SCREEN-O-MATIC body, fan and front cover are manufactured from high impact ABS plastic while the frame and screen are manufactured from aluminium. There is nothing to rust and the only wearing parts are readily available standard sealed bearings.
They are manufactured in a variety of sizes that work for most tractors, swathers, air reels, air seeders, cotton strippers and stationary engines..
We also have adapter kits available for some older tractor models.
How it works
Air, chaff and debris are continually being sucked towards the Screen-O-Matic.
The screen filters the chaff and debris allowing cleaner air to flow towards the radiator.
On its way towards the radiator, the air is drawn through a special high torque eight blade fan causing the screen to rotate.
The baffle stops the flow of air at the bottom of the screen. This action, combined with the centrifugal force of the rotating screen, automatically releases the chaff and debris at the bottom of the screen.
Specs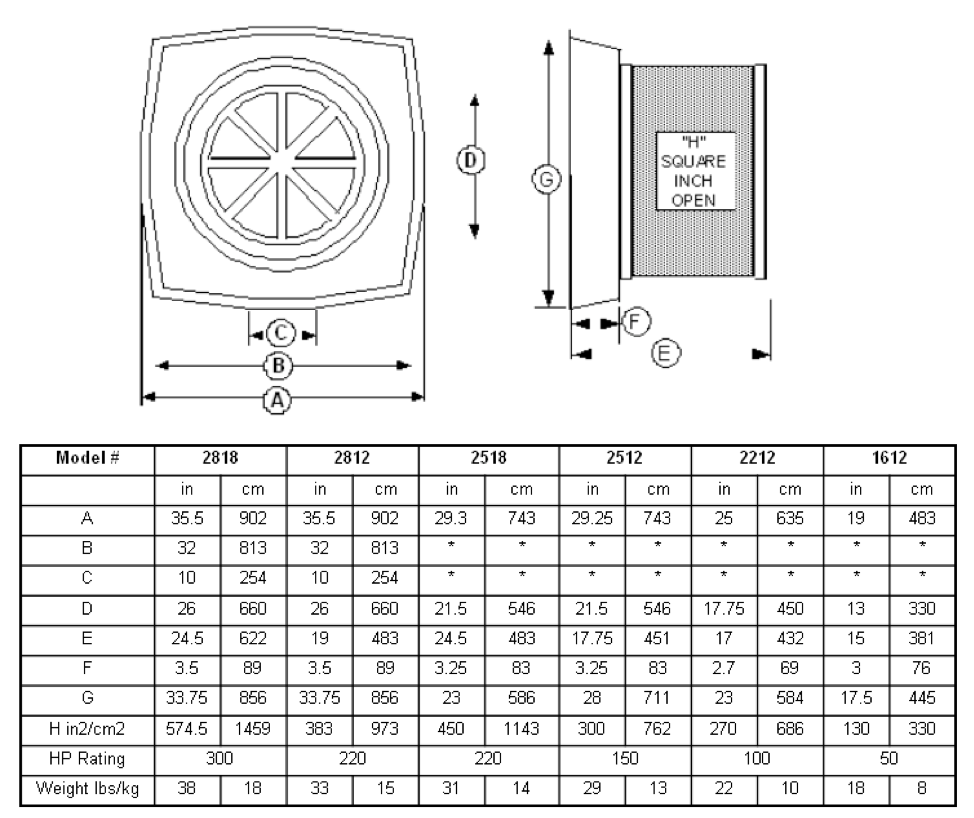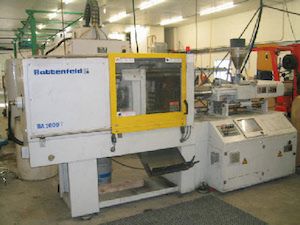 Have a custom project in mind?
We can do custom CNC machining, mould making and CNC lathe work.