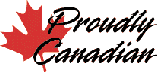 1.
Air, chaff and debris are continually being sucked towards the Screen-O-Matic.

2.
The screen filters the chaff and debris allowing cleaner air to flow towards the radiator.

3.
On its way towards the radiator, the air is drawn through a special high torque eight blade fan causing the screen to rotate.

4.
The baffle stops the flow of air at the bottom of the screen. This action, combined with the centrifugal force of the rotating screen, automatically releases the chaff and debris at the bottom of the screen.